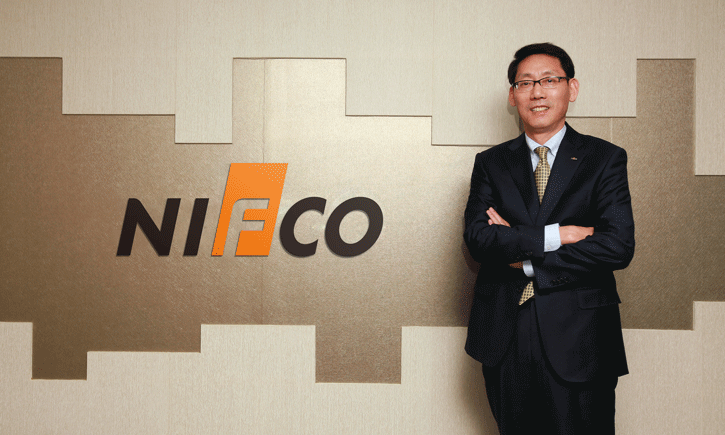 CEO Greetings
I would like to welcome you to Nifco Korea.
Thanks for visiting our company today. Nifco Korea, a company specialized in manufacturing engineering plastics products, has been constantly grown since its foundation in 1985, further being expected to grow more in the incoming future. We will write our own story to make our dreams come true.

In doing so, we will,
First, make a

healthy company

.

We will study with passion in order to minimize input elements while creating greater outcomes, making a healthy company based on an all-directional innovation and improvement as well as a gradual growth. And we will more intensify our own DNA to overcome a crisis, which has been obtained in the course of our constant facing against challenges but managing to grow.
Second, make a

sound corporate culture

.

The corporate core is a human. If a human is sound, a company can become healthy. Thus, we will devote ourselves to creating a sound corporate culture for co-development where we guard together the corporate core value and deepen trust based on understanding, considerateness, and collaboration, thereby making a company ultimately being loved and respected from many others.
Third, continue to

develop a new product

.

In order to make a step closer to a leading company in engineering plastic product sector that we have dreamed of all the time, we will analyze market flow and customers' needs to develop preceding technology; and we intensify the commercialization ability of ideas and technology sufficiently leading to profits creation without delay by developing high value added novel goods and creative new products using initiative ideas and innovative technology.
It would be appreciated if you could also give us consistent support and attention in the future. Thank you.